These assumptions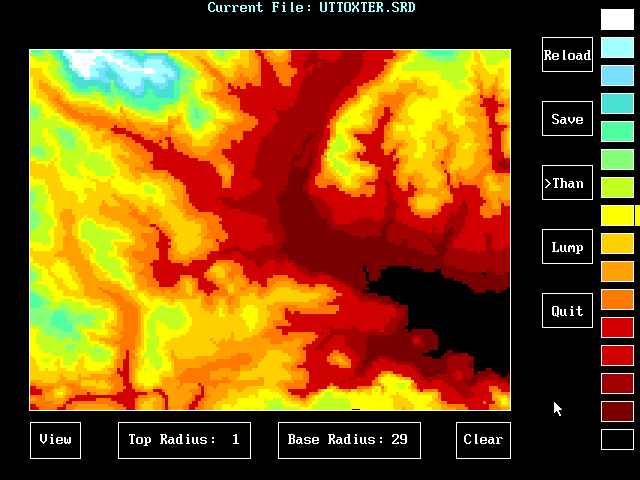 lead to many people (mainly older people as people become progressively longer sighted as they get older) not being able to see the images.
My program does not make any of these assumptions and will allow the user to specify whether the convergance-plane is in front of or behind the image-plane, what the dot density should be and so on. There is also an editor (shown in the screen shot on the right) so you can make your own pictures - 3D maps and so on (such as this map of the elevation around Uttoxeter in the UK).
Getting a Copy:-
You can obtain a copy of the program SIRDS.EXE (for DOS/Windows PCs) in the form of a ZIP file either by downloading it directly or you can receive it as an e-mail attachment.
To get a copy, click Here to go to the download page.
Over 3,700 downloads
sirds.zip 93,926 Bytes
MD5 hash = cdbbb33c3661cb05e0994f7e354bf440
For some other SIRDS links, look at Gareth and Peter's SIRDS pages
Learn how to view the picture below - see the Stereogram Page
The images can move and it still works.